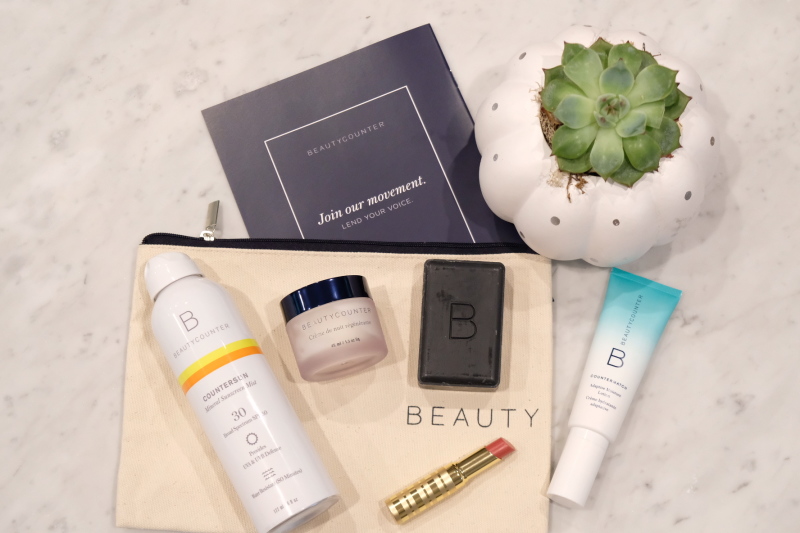 When I was in my 20s I developed benign fibroadenomas in my breast tissue. Until today, these are unexplained by doctors but many believe that changes in estrogen affect these the most. I worked with a nutritionist to clean up my diet and we excluded anything that was potentially carcinogen or anything that would disrupt my hormones. She taught me how to balance my hormones via proper nutrition and told me what I needed to eat (she highlighted the importance of organic and hormone free food). She also said not to use foil or plastic containers for cooking and storage due to toxicity and gave me supplements to take. One thing we did not talk about was cosmetics I was using which now I know that should have been included in her recommendation.
Fast forward to couple years ago, I went to NUTRITION SCHOOL and this is when I started learning about the environmental impact on our health including the harmful effects of chemicals that we apply daily on our skin. The more I learned, the more I was worried about the potential side effects and how that would impact my hormones and my condition. But in all honesty, these findings were not what triggered me to do anything just yet. It was the question that my daughter asked me that prompt it all.
My daughter, who is 9 years old, would always ask me to use my creams and my lip gloss and my answer was always "this is not safe for kids". And when she would ask me why, I would go down the list of the harmful ingredients and how they affect our health. So her response was, "so why do you use it mommy?". I was actually lost for words. Why DO I use it?
I guess in life we do not always know why we do certain things. But this is what pushed me to realize that I need to make the change. I needed to hear this from my little one. Not only that I need to be healthy but I also need to set an example for her when it comes to skincare just like I do it with food & exercise.
The chemicals that are found in most of the beauty products on the market can be harmful to our health and cause anything from respiratory irritation, hormone disruption, skin toxicity, triggering of allergies to immune system & developmental toxicity. In addition, some of these harmful chemicals are also considered carcinogen and can potentially raise the risk of cancer (it is truly scary!).
So why did I pick BEAUTYCOUNTER over other clean skincare lines?
Well first and foremost, this company is a MOVEMENT and not just another beauty selling chain. They put EDUCATION and ADVOCACY for cleaner and safer cosmetics first, then the products. Their primary mission is to educate people about harmful ingredients and how to avoid them (encouraging people to read labels and use EWG Deep Clean Data base is one of them and you guys know how much I talk about this non for profit organization).
Then, there come the PRODUCTS. Not only are they safer than some of the others on the market, but they are actually EFFECTIVE. Furthermore, the ingredients are screened rigorously, sourced responsibly, anything that is even remotely harmful or even questionable is banned intentionally (Fun but SCARY FACT: Beautycounter bans over 1500 potentially harmful ingredients where USA bans only 30! Europe bans around 1400 and even Canada has banned nearly 600; US Federal laws in beauty industry did not change since 1938, what does that tell you about our government system? Makes you question everything doesn't it? Maddening is you ask me!)
In addition, Beautycounter utilizes "The Never List" (list of the most dangerous ingredients commonly found in cosmetics) and will never include any of them in their products: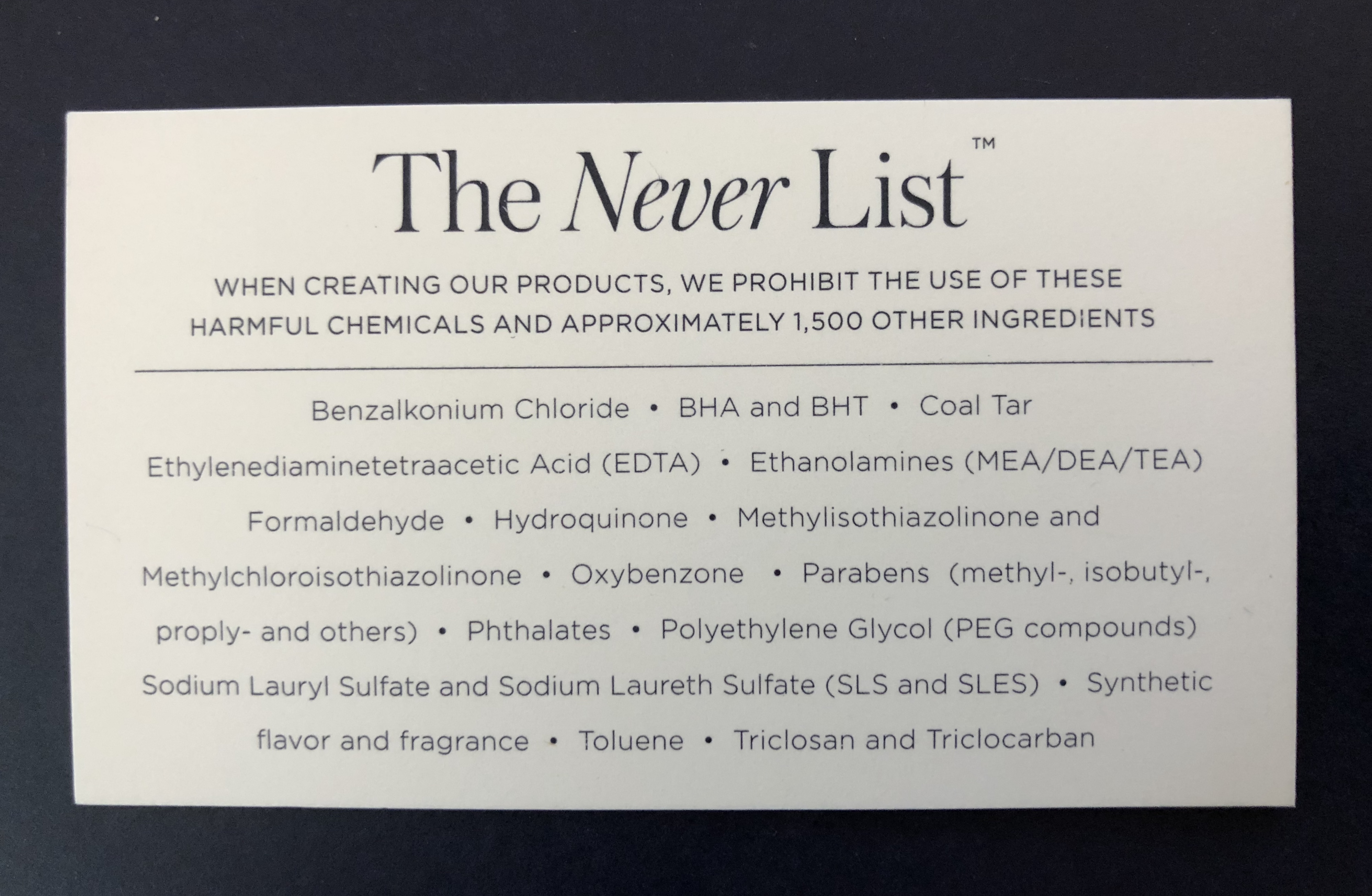 Every CHANGE takes time and patience. So where did I begin?
BEAUTYCOUNTER offers everything from skincare, bath & body, kids and even make up. It would be impossible to try it all once (also pricey!)
I simply started swapping out some of the products I was using and running out of, for safer ones (or better performing ones) from Beautycounter. I still use some of the natural skin care products I love from Drunk Elephant, Waleda and Routine and will continue to use them along with my new choices unless I find something that I feel like works even better.
Below are the current products I use, but I will not be going into details today... because that is not the point of this blog post.
Countermatch Adaptive Moisture Lotion
Countersun Mineral Sunscreen Mist (SPF 30)
My GOAL TODAY is for you to read this and and go and take a look at the products you use. Take a peek at the label and see if you can find any ingredients in them from "The Never List". Also, take a look at the EWG database and see how your products score. Red or Green rating? Finally, I hope you share this blog and what you learned with your loved ones. Creating a healthier life for me and my family is my passion and mission and I hope to empower and encourage you to do the same. That is my goal!
Love to all,
XoXo SP